May 7, 2015 – 9:29 am
Unless you're already a property owner, things are not getting any easier in San Francisco.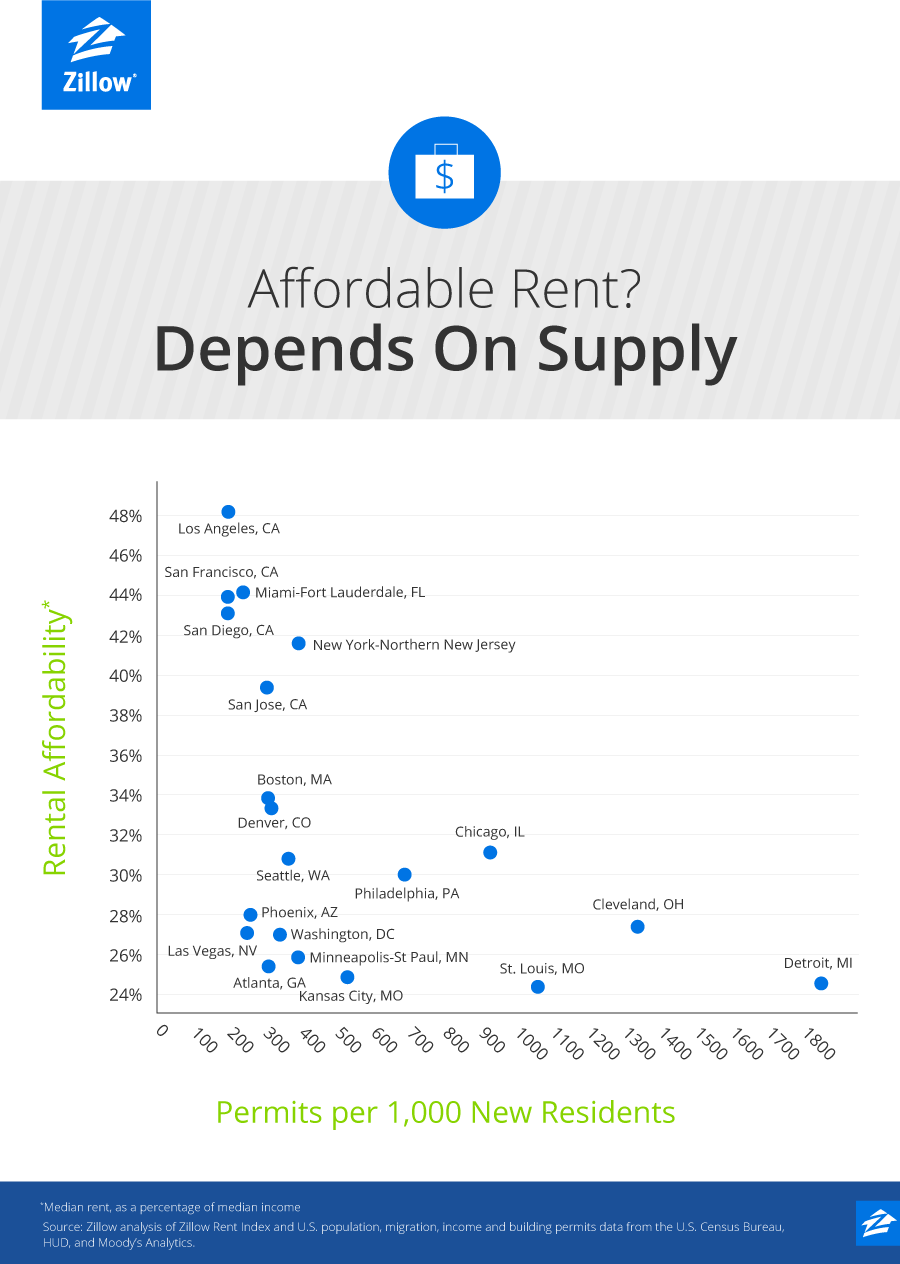 Why is housing getting so expensive? There are a number of theories floating around out there. A few popular ones:
Airbnb is tying up thousands of units as rentals
New housing is all being sold purely as investments to Russian and Chinese millionaires/billionaires
Our housing is being bought up as pieds-à-terres by out-of-towners
SPUR commissioned a study of these lines of thinking and the results were pretty underwhelming (I know, I know, a lot of people espousing these three beliefs will argue that SPUR is biased but hold on a second). They found that only about 2.4% of San Francisco's rental stock was being used for "seasonal, occasional and recreational use."  They found that it was not a significant cause of housing price escalation but came up with the following three policy considerations:
There are pieds-à-terre in both new and old buildings.
New buildings do not create demand for pieds-à-terre.
Recent legislation to limit short-term rentals to units that are someone's primary residence is going to be important.
Their main conclusion? "San Francisco will need to do a better job collecting this data in the future." It's hard to craft policy when the data required is so difficult to collect. This is very important. I would also encourage SPUR and others to look at the effect that platforms have on apartment sharing. Room rentals in shared apartments (historically via newspaper ads, and then Craigslist) make the the biggest pool of affordable housing stock in San Francisco and there is reason to believe Airbnb is having an increasingly large effect on this housing pool. The Chronicle's research showed that there were about 5,000 rentals available on a given night on Airbnb alone. 
That all being said, this is still not an enormous part of the housing market, and with so much new housing being built as rental apartments there isn't even the opportunity for foreign investors to buy them and leave them vacant.
Okay, so if those aren't the MAIN reasons why it is so expensive to live here, what on Earth else could it be?
San Francisco population
A more staggering statistic: the number of employed people has increased by 25% in just five years.
The city has grown by over 100,000 people in just 20 years, and the rate of growth has jumped dramatically since the end of the recession. It's as if (almost) everyone from Berkeley moved to San Francisco but we didn't build anywhere to put them.
As indicated in the data at the beginning, housing construction has not kept up. The roughly 10,000 units being kept off the market that were noted in the SPUR study don't even come close to having the effect of having 45,000 people move here in the last few years, especially when only a few thousand (less than 2,000 net in 2013 for example) units are being built.  You can call me a  supply-sider if you'd like, but it is pretty obvious that we don't have enough places for people to live. If there is a beer shortage and it's really hot outside, people with money are going to be willing to pay A LOT more for the last few cans of Coors.
What types of solutions are being looked at now?
A Housing Bond
There is the housing bond mentioned above. The mayor is proposing a $250 million bond, some people think it should be twice that.  With $500 million, the City of San Francisco would have (from the Examiner piece by Cohen and Marti):
$100 million to establish a neighborhood stabilization trust large enough to fund the acquisition of 600 or more units at risk of displacement over the next five years;
$200 million to build up to 1,000 additional affordable units to keep pace with the runaway scale of market-rate and "luxury" developments in the neighborhoods most impacted by gentrification;
$100 million to "land-bank" up to 15 new sites before they become lost opportunities;
$80 million to fill the gap in the HopeSF public housing rebuild;
and $20 million to expand the downpayment assistance program for teachers and other first-time homebuyers.
A Moratorium on Market Rate Housing in the Mission
Wait, I thought there was a shortage of housing… don't we need more?  That's not what District 9 Supervisor David Campos thinks (read Bernalwood's coverage here). Despite the fact that very little market rate housing has been built in the Mission, Campos thinks that putting a Moratorium on new development is somehow going to stop gentrification and evictions.  All of those people we hear about getting evicted in the Mission (and believe me, it is a problem) are not living in new buildings. They are living in old buildings, which is where new residents end up living because we're not building anywhere else to put them.
We can't stop people from moving to San Francisco, as much as some people would like to, and we can't stop centrally-located neighborhoods with tons of amenities (like the Mission) from being attractive to newcomers. Especially rich newcomers who can live wherever they'd like to.
What we can do, as a city, is not support policy ideas that do nothing to address a critical shortage of housing affordable to people who already live here while increasing the pressure on the existing housing stock (where people already live) to accommodate a population boom.
A few more ideas
San Francisco has risen to huge challenges in the past. The city recovered in a few years from being burned to ground, and managed to house a huge wartime population boom in the 1940s. We need to do anything and everything to solve the housing crisis.
January 16, 2015 – 10:39 am
Ed Lee touted San Francisco's down payment assistance program in his State of the City address this week. How well does it really work in an incredibly expensive real estate market like San Francisco?
Assume a couple with no kids is making 120% of the median income, which is the maximum you can make to take advantage of this program.  That is $93,250 for two people.
Monthly that works out to $7,771 per month. Let's go over to bankrate.com and see what they can afford to buy.
Let's assume they can max out the down payment assistance at $200,000 and plug that in as the down payment.
I assumed no other debts. This is pretty unlikely as most people have a car payment, credit card bill or a student a loan (or all three).
I made assumptions about rates (4%), taxes ($7,000/yr) and homeowners insurance ($1200/yr) that may or not be perfect but are close enough.
You can buy a $ 642,773.13 home (in this very simplified calculation). 
How many properties are there in this category? Redfin shows 49. Many are either TICs studio units (good luck getting your financing to work out on that if you are trying to get financial assistance from the city) or vacant land. There are admittedly a few actual homes for that price, but it's slim pickings.
What are the other catches to this program?
You must be a first time home buyer.
There is a minimum of 1 person for bedroom, so if I couple can only find a 3 bedroom house that meets their criteria they are out of luck.
The buyer must contribute 5% of their own funds to the purchase price ($32,000 for the example above)
The buyer must have three months of reserve funds after purchasing.
There are also other problems- it is very difficult to get a mortgage on a property that is considered a "fixer" in San Francisco (which many of the properties in this price range are) and your offer will not be very competitive on a property with multiple bids. That other couple that isn't getting down payment assistance will most likely be able to offer more money.
This doesn't seem like a realistic solution to help solve a housing crisis in its current state, but perhaps part of the program to offer more funding could also change the terms?
Comments Off

on Ed Lee's plans for "middle class" home buying & the math
January 12, 2015 – 1:46 pm
I spotted the following headline today on SF Gate: Supervisor wants S.F. to follow state on reforming initiatives and it immediately reminded me that I'd been working on a recap of a number of the planning-related issues that have come up on local ballots recently. Supervisor Wiener's suggestions make a lot of sense: they both create a clearer process, and help voters make sense of who is funding the campaigns. I think the bar should be raised even higher, but this is a sensible place to start.
A Long History
The ballot in San Francisco is a very special thing. Usually printed on multiple oversized and double-sided sheets of paper, in some election cycles the alphabet has to be started over at AA to fit all of the measures voters are asked to weigh in on. Direct democracy was a result of Progressive-era politics in the late 1800s, lead in part by Governor Hiram Johnson. A special election of the state's voters in 1911 adopted the initiative, referendum, and recall at both the state and local levels. San Francisco and Vallejo had already adopted the initiative in 1898.
Topics dealt with in these elections range from approval of large bonds to much smaller issues that elicit enough support from a handful of backers (who generally by employ paid signature-gatherers to qualify the measure). If you think an overflowing list of local ballot measures is a recent development, look back almost  a century to November of 1907 when there were twenty-two measures before the voters (compared to only twelve this past Election Day) including five separate measures that dealt with land use and infrastructure development.
Issues that would often be better off dealt with legislatively often reach the ballot box first for a variety of reasons, as the pace of change has accelerated dramatically during the current boom. Many of the measures brought for voters' consideration are in response to the huge amount of construction that has taken place since 2011 and the increase in housing costs that has pushed many people out of the City (and threatened to do so for many others).
November 2013: The Wall on the Waterfront
The battle over the 8 Washington condominium development on the west side of the Embarcadero near the Ferry Building was a high profile campaign funded in large part by Richard and Barbara Stewart, wealthy condo owners who live across the street from where the proposed project was to be built. Unhappy with the approval of the building, they sought to overturn the City's decision to allow it to go forward.
The opponents of 8 Washington compared it to the demolished Embarcadero Freeway in their campaign materials, calling it the "Wall on the Waterfront." They also enlisted the support of the San Francisco Chapter of the Sierra Club, and former politicians like Aaron Peskin and Art Agnos also joined the fight.
The campaign consisted of Referendum C, placed on the ballot to overturn the project's approval with a "no" vote. As has become common in San Francisco, supporters of the development put Proposition B on the same ballot which would have negated C. Both measures failed, meaning the development was halted. This helped set the stage for the 2014 elections.
June 2014: Proposition B
Opponents of 8 Washington saw the chance to channel anti-development sentiment into a larger effort. Rather than trying to overturn waterfront projects on a case by case basis, Proposition B took advantage of their momentum from the previous election combined with the extremely low turnout of a June election to pass a measure that requires voter approval of any project on Port land that exceeds existing height limits, usually forty feet. Specifically crafted in opposition to a planned arena on Piers 30/32, this measure covered development projects spanning the entire eastern side of the city.
Former Mayor Art Agnos made himself one of the main voices of this effort. He has routinely portrayed himself as a protector of the waterfront in recent years, owing to his resistance to rebuilding the Embarcadero Freeway after the Loma Prieta earthquake, an issue which most likely cost him re-election in 1991. Agnos himself had battled to get a cruise ship and luxury hotel development built at Piers 30 & 32 that was thrown out by voters with Proposition H in 1990 that created a moratorium on hotels along the Bay, he has a long history with ballot box planning decisions.
Agnos and company succeeded in getting Proposition B passed, but the City of San Francisco was quickly sued by the State Lands Commission. Because Port land is owned by the State of California, the Lands Commission is arguing that the City's voters have no right to legislate development restrictions on this property. The case is still in the courts now.
November 2014
Following voter approval of Proposition B, the developers of Pier 70 in the Dogpatch put the "Union Iron Works Historic Housing, Waterfront Parks, Jobs and Preservation Initiative" on the ballot  as Measure F. This measure sought to approve a 90-foot height limit on the site.
The measure forwarded a plan that had already been in the works for years, and had substantial support in the neighborhood as it promised to create waterfront access for residents in an area that currently sits fenced off an vacant. Many urban planners were hoping for taller buildings in the area, seeing that there are working cranes on other parcels and docked cruise ships in adjacent ship maintenance facility that are well over 200' tall. Because the measure had to go out to a public vote, the proposal was tailored to fit what its backers were confident would pass.
And pass it did. With 72% of the vote in the November election, Proposition F sailed to an easy victory. It had the backing of several groups that opposed 8 Washington, including the San Francisco Chapter of the Sierra Club. It showed other developers a path forward to developing waterfront parcels on Port land elsewhere in the city if Proposition B holds up in court. It could provide a template for other long-planned projects on the waterfront.
Turf
To voters outside the Bay Area, two ballot measures about an artificial grass soccer field seems like a bizarre misuse of the electoral process. In San Francisco, it's just another election season. Taking a cue from the "Wall on the Waterfront" battle, this was an attempt by activists to overturn the already-approved plan to install artificial turf and lighting at the western end of Golden Gate Park on what are currently underused grass soccer fields. Unhappy with the outcome of their dealings with the Recreation and Parks Commission, the Planning Commission, the Board of Supervisors, the San Francisco Board of Appeals,the California Coastal Commission, and the California Superior Court (who all were ready to let the project move forward), they decided to take the issue to the voters to override the public process in which they had lost. Thus was born Proposition H, "Requiring Certain Golden Gate Park Athletic Fields to Be Kept as Grass With No Artificial Lighting."
Proposition I was also on the ballot, this measure was designed to invalidate Proposition H and would set new thresholds for future projects by mandating the City move forward with projects if an environmental impact report states that park use would be doubled with improvements. Proposition I passed with 55% of the vote, with a similar number of people voting no on H.
Transportation
There were multiple transportation-related measures on the November ballot, and the outcome of the election showed a clear preference for improving public transportation. Proposition A was a $500 million bond measure that would pay for infrastructure improvements. Proposition B also sought to increase transportation funding by tying set-asides for Muni to San Francisco's population growth. Both of these measures passed, Prop A with over 70% and B with over 60%.
Proposition L sought to do the opposite of A & B by reversing San Francisco's "Transit First" policy through a policy statement. Placed on the ballot by a signature gathering effort, this measure struggled to find support and failed by approximately the same margin that Proposition B won.
Summary
While the battle over 8 Washington set the stage for citizens to challenge the outcome of decisions made through a public process at the ballot box, the message since then has been mixed. June 2014's Proposition B showed that voters do want to weigh in on development projects, but Proposition F in November showed that some waterfront projects can prove quite popular.
The artificial turf measure sought to overturn a process that has dragged on for years, and the outcome showed voters felt the City was right to approve the project in the first place and Proposition L showed the vast majority of San Franciscans feel that our longstanding city policy of prioritizing transit, cycling and walking is on the right track.
Short of a reform of direct democracy in California, the lack of palatable legislative solutions to contentious issues combined with the availability of big money to back signature gathering efforts and elections will lead to more ballot box decision-making. Time will tell if the will of the people is really reflected in these land use election measures, or if sponsors with the biggest bank accounts will be able to overturn the outcomes of years-long public processes to block projects that they disagree with. While many of San Francisco's far-left progressives saw the battle over 8 Washington as a way to send a message to large developers of market-rate housing, it is just as easy to imagine affordable housing projects being blocked by unenthusiastic neighbors in a future election.
It will be interesting to see how Supervisor Wiener's legislative changes are received, there are a lot of people who like the status quo.
Comments Off

on San Francisco, where urban planning meets the ballot box
June 16, 2014 – 10:04 am
Last December, SF Mayor Ed Lee announced a Mayoral Executive Directive ordering all city departments with jurisdiction over housing permitting to prioritize housing construction, particularly for affordable housing, and his state of the city address in January called for 30,000 units of new housing by 2020 with 1/3 of them built as permanently affordable. Come hear about the effort  and the new policies that have been put into place. I know you have questions, so please stay until the end when the panel will take inquiries from the audience.
I will be moderating and the panel will include:
Jeff Buckley / Senior Adviser on Housing to Mayor Ed Lee
Tom Hui / Director, San Francisco Department of Building Inspection
John Rahaim/ Director, San Francisco Planning Department
Also, I urge you to watch this public television documentary on race relations in San Francisco filmed in 1963 as author James Baldwin is toured around the city as Redevelopment of several city neighborhoods is underway. Here is part of the description from Vimeo:
KQED's mobile film unit follows author and activist James Baldwin in the spring of 1963, as he's driven around San Francisco to meet with members of the local African-American community. He is escorted by Youth For Service's Executive Director Orville Luster and intent on discovering: "The real situation of Negroes in the city, as opposed to the image San Francisco would like to present." He declares: "There is no moral distance … between the facts of life in San Francisco and the facts of life in Birmingham. Someone's got to tell it like it is."
Take This Hammer from SF Bayview on Vimeo.
May 28, 2014 – 1:55 pm
"Let the voters decide" has a certain immediate appeal. It implies that the will of the people will guide public decisions and create a more just and fair city for all. That's the idea at least. The reality usually ends up looking a lot messier. To say nothing of the huge structural issues direct democracy has caused for the state as a whole (ahem, Proposition 13).
This year, Proposition B purports to make the planning process more fair by letting the public vote on any project that exceeds existing waterfront height limits. Sounds good, right? No more shady backroom deals! Everyone wins, right? Not quite. First, let's look at the existing height limits. One of the most popular buildings on the waterfront (and in San Francisco as a whole) currently exceeds the forty foot height limit that exists along most of the waterfront and would not be allowed under current planning regulations:
But wait, we can bring the Ferry Building into compliance without going to a vote:
Maybe this seems like a frivolous exercise, but it illustrates the reason why height limits are sometimes exceeded- it makes sense. 40' is extremely low in an urban area, and most of the waterfront is not so precious that a few taller buildings would make it such a bad place. People often throw out Miami Beach as indicative of the horrible consequences of changing our current 40' height limits. You know what? Miami Beach's waterfront is in some ways a much more pleasant place to be than a lot of the Embarcadero, with public access and a surprising lack of huge storage buildings full of parking. Or in other cases, the waterfront is literally surface parking. Perhaps you have heard in campaign literature that the San Francisco Giants want to build high rise condos on land zoned for parks? That's not quite the case. The Giants have some of the largest surface parking lots in San Francisco that currently take up prime waterfront land which has current height limit of zero. Meaning, without the height limit being exceeded, that "open space" is going to remain surface parking forever instead of turning into housing and a five and half acre park.
Ah, there's nothing like a little stroll along the waterfront:
Planning at the ballot box doesn't make sense because the typical voter doesn't have the time or background to analyze urban design, land use planning, or the tradeoffs involved in various options. A lot of people walk into the voting booth, read the one line description on the ballot, and vote. The current process for exceeding the height limit on a parcel takes years of meetings (public meetings for anyone interested in attending), approval of the Planning Commission, and approval of the Board of Supervisors. Changing a height limit cannot simply be done with an exception to the planning code: it involves rezoning that piece of land at a taller height, and it is not a simple process.
Our current planning process also has a number of public benefits built in. Developers must comply with affordable housing laws (either through a fee or providing on-site units), fees to pay for infrastructure and they are held to public scrutiny at numerous meetings where public comment is collected.
What is Proposition B proposing? Proposition B would require proposed projects to skip the typical approvals process and instead go to a vote of the people. Why does the City's Planning Department think this is a bad idea? "There is a potential for developers to circumvent required City review and craft subsequent ballot initiatives that combine height increases with other aspects of project approval."
How often to voters read the full text of things they are voting on? Not very often, I can assure you. Developers could hypothetically skip many steps of project approval by spending enough money to get a project approved at the ballot box without having to comply with all of the other rules that have been put in place to ensure a good outcome for the City and the residents of the area.  The Port has $1.5 billion in unfunded infrastructure needs, and by their own economic analysis Prop B could result in $8.4 billion in "delayed, reduced or lost revenues to the Port Harbor Fund." Perhaps the Warriors arena wasn't the best use of Piers 30-32, but nobody else with enough money has stepped up to keep it from falling into the Bay (except for maybe George Lucas).
In more detail:
Depending on the nature of required ballot measures that would evolve from Proposition B, such measures could enable developers to bypass otherwise mandatory environmental review, professional analysis, public response, commission hearings, and legislative review in advance of the election on the project. The layered review and public processes that exist today evolved after decades of vigorous public discourse, planning, and action, some of which is highlighted in our attached letter, resulting in the Port Lands being the most regulated lands in San Francisco. The current review and public process likely would be altered and occur at different chronological periods in the various stages of project approval. (from the San Francisco Planning Department's analysis of Measure B)
We have a very long and time consuming process for building on the waterfront, and we have a few very rich people who don't want anything built because it might block a portion of their precious views, and hey, they already got theirs, so who cares about anyone else? While there has been a pretty valiant effort to paint this ballot measure and last year's ballot measure to block a mid-rise condo building as a rise of progressive voting power in the city, but it's really about progressives getting played by 1%ers who will do anything to preserve the status quo (and their views of the Ferry Building). Richard and Barbara Stewart, wealthy NIMBYs who live downtown near the Embarcadero, have been writing checks to support both waterfront campaigns, spending $143,750 in support of Proposition B to date (versus less than $50,000 spent by Prop B opponents). They spent nearly half a million dollars last year to defeat the 8 Washington condos that would have risen across the street from the high rise condo complex they already live in. If you're interested in looking up campaign finance in general, the San Francisco Ethics Commission has a database that is searchable online. 
Back in the 1980s the San Francisco Bay Guardian (and others) waged a campaign to stop the Manhattanization of San Francisco. Ballot measures were passed that severely limited the amount of office space that could be built downtown (to less than the area in one building the size of the Transbay Tower per year). How did that work out? Great, if you like San Francisco turning into a bedroom community for suburban office parks, and you like the high-rise hotels that were built instead of commercial office buildings:
(San Francisco Mariott image by Flickr user FUMITOL)
There are a lot of unintended consequences of well-intentioned political efforts. The risks of passing Proposition B are too great, and the benefits are far too small (I personally fail to see any benefits to passing it). I've already voted NO and mailed my ballot this morning.
December 20, 2013 – 10:15 am
Oh boy. There is no easy answer to this question, but protests in front of buses are certainly not going to solve the problem because it's a problem that goes beyond the boundaries of the City of San Francisco. Saying that tech companies owe a billion dollars for doing curbside pickup are completely ignoring reality and making themselves look as out of touch as Ed Lee. Street usage fees paid on the same basis as curbside parking would make sense as would some more restrictions on vehicle size for some areas where double-decker buses don't really fit. Anyway, the buses are not really a problem- they are a symptom of much larger local and state government dysfunction, which is where peoples' anger should really be directed.
Google, for one, would love to build housing near its campus in Mountain View. They have tried to get it permitted and it has been rejected, while at the same time the city has approved additional office space. In fact, the city of Mountain View expressly forbade housing in its citywide general plan for the area around the Bayshore Campus. This would have put large numbers of Google employees walking distance from work, while also providing a walkable neighborhood near a light rail station. Google has also started investing in affordable housing, including one project in Mountain View, but unfortunately it's only 51 units. The truth is that suburban communities don't want to build more housing, and Prop 13 gives existing owners little reason to care about increasing housing prices.
Additionally, many communities set limits for vehicular traffic that employers need to comply with as part of transportation management plans. Aside from being a recruiting tool, company shuttles are the primary way of complying with these regulations. Why not subsidize existing transit? For most people public transit to the peninsula is incredibly time-consuming, and it also lacks the capacity to take that many additional riders. Caltrain will be upgrading in the coming years with high speed rail funds, but that is still a ways off.
Why didn't all those tech companies just get offices in San Francisco? Aside from the fact that a lot of their employees still live on the peninsula or in the South Bay, there isn't enough office space in San Francisco to accommodate them. San Francisco currently has the lowest office vacancy rate in the United States and it doesn't have room for 15,000 Google employees to relocate north.  Office space construction was severely limited in the 1980s over concerns of Manhattanization, and this has only recently changed as development has been permitted south of Market Street downtown.
I'm not sure we'd be that much better off from a housing perspective if Facebook, Google and Apple were all located in downtown San Francisco, though it would remove the need for shuttle buses (Google's downtown San Francisco office on the Embarcadero is already very popular with Google employees, most of whom bike or take transit to work). There is no easy solution to these problems, but a total lack of coordination between municipalities with different priorities is the crux of the problem. Maybe the protests should move to the suburban communities that don't want to allow rental housing construction?
November 5, 2013 – 2:43 pm
My posts on housing costs have gained a lot of attention in the last week or two, and there have been a lot of comments. I decided to respond to Peter Cohen's comments in this post, because his comments are similar to others I have heard on Twitter and elsewhere from people in the housing advocacy and progressive community in San Francisco. Peter is the Executive Director of the Council of Community Housing Organizations in San Francisco.
His comments are in italics.
Mark
Your calculations of cost for producing a 800-s.f. housing unit are revealing (previous blog post), and clearly demonstrate that even at most stripped down expenses and minimum developer and equity-investor IRRs, typical market rate housing in SF simply can't be made affordable to middle-income residents.
If you subtract the cost of the BMR subsidy out, most of the other numbers look exactly the same for building subsidized affordable housing units (and in reality affordable housing projects often cost more because of increased common area requirements and larger accessible facilities). This means that if we cut the cost of construction by 30% we could potentially build 30% more affordable units with the same pot of money. I should also point out that those costs accurately reflect a 640 square foot unit once building efficiency is accounted for, which I updated in a later post.
However, you still then advocate for de-regulation as the primary "solutions" for the structural unaffordability of SF real estate — streamlining the public process for entitlements, eliminating the share of responsibility for affordable housing on developers, upzoning without extracting public benefits. These proposals may be beneficial for market rate developers, but they will do nothing to increase affordable housing or housing affordability.
How will they do nothing for housing affordability? If we actually built a sustained amount of housing, affordability would be improved over time. Supply and demand exists, even in San Francisco. If you don't believe it, look what happened in the early 2000s when the last tech bubble crashed:  rental housing prices dropped over 40% when demand dropped. Market rate housing being built now will be with us for a long time, and the more we can build now the better. When the economy isn't as good, we will still have that housing in the market.
The way we produce affordable housing in this high-priced real estate town is through locally funded housing development for low and very-low income residents and through developer requirements to contribute middle-income "inclusionary" housing in their market-rate projects. That's pretty much it. The irony is that the beautiful picture at the top of this blog post is of Richardson Apartments which is a 100% affordable project by Community Housing Partnership that serves formerly homeless residents. I'm glad you are proud to display such an attractive and successful housing project, but using that image to headline an article arguing for de-regulation and incentives to build more market-rate housing is, at minimum, an odd juxtaposition.
I am very familiar with Richardson Apartments, I was working at David Baker's office while it was being designed and built and I have visited it several times and know about the funding process and the demographics of the residents. I am completely in favor of building housing for formerly homeless people, but I also believe that building much more market rate housing should be a goal for the city. Increasing housing supply in a time of increased demand has little downside- especially since increased market rate development means more money for affordable housing and more tax revenue for the city. Also, it may be a small point, but the majority of the post was not about de-regulation ("find other ways to fund subsidized affordable housing" was the last item on a list of 7).
You are also incorrect in statement that "the affordable housing requirement for new construction is the biggest source of affordable units." The inclusionary requirement is but a portion of local resources for affordable housing, and moreover and most importantly, the inclusionary requirement on market rate projects is intended to compel developers to build the units on-site as mixed-income housing, it is not at all intended as an in-lieu fee program (unfortunately that is how developers treat it–just another check to write to the City rather than seeing their role in being able to actually produce affordable units for middle income people).
In the previous paragraph you argued that affordable housing was produced "through developer requirements to contribute middle-income "inclusionary" housing in their market-rate projects. That's pretty much it... " but now you're saying I'm incorrect when I make the same assertion? Fees from market rate construction are the biggest source if I am reading this presentation given by the Mayor's Office of Housing correctly. Luckily, Proposition C passed last year (which you and I both worked on together) so that will help replace the portion that has disappeared with the elimination of the Redevelopment Agencies and will create a fund of approximately $50 million/year once it is fully implemented.
I know that on-site inclusionary housing is a goal for many housing advocates, but I am not convinced it is necessarily any better than off-site BMR units. One of the biggest complaints I have heard from BMR buyers is that the market rate owners in that the building don't mind expensive HOA dues and vote to increase them without caring whether or not the owners of the affordable units can pay for them. It is a small city, I just want to see housing built somewhere.
It is great that you have creative ideas for market rate housing–prefab, construction technology, small units, zero-parking, etc. Architects are the creative thinkers about the built environment and typologies of housing. But it is a different agenda when these interesting ideas masquerade as "solutions" for affordable housing needs. These are simply new ideas for market rate housing, and market rate housing is very expensive both to build (as you have demonstrated) and to buy/rent. It is unfortunate that you see the need to challenge and undermine current public policy in laying out your ideas for how market rate developers can build cheaper urban housing.
Regards,
Peter
In my mind our currenet public policy efforts to produce "affordable" housing in San Francisco have been a dismal failure for middle-income people seeing as we now live in the most expensive city in the United States, even edging out New York. Seattle has seen a similar boom in high tech jobs, but has also done a great deal more to encourage market rate housing production, and they have seen a lower increase in housing costs than San Francisco by addressing demand (they still make the list of the ten most expensive cities, but the average studio apartment there is about $1,000 cheaper). Subsidies are not going to solve this housing market, especially for people making near the median income. A combination of subsidized housing, particularly for low and very-low income people, and a sustained boom in housing construction would do a lot more that our current system.
I would love to hear additional ideas for funding subsidized affordable housing, it doesn't have to be an either/or with market rate housing. If we think affordable housing is important, why not levy a progressive city income tax that diverts money to the Mayor's Office of Housing which could be used to fund future affordable housing development? Why not tear down I-280 and put the land into a housing trust to eliminate the land cost from the construction proforma? Better and cheaper regional transportation would also make housing cheaper, as people could choose to live in cheaper housing further away from where they work. How about re-inventing the housing authority and building government-owned rental housing that would be open to anyone with monthly rent charged based on income (common in some other countries)?
Making home buyers shoulder most of the cost of the BMR program does not make sense to me, and it makes market-rate housing more expensive. It produces too few units for middle income people and it is only marginally better financially (if at all) for many people than renting a rent-controlled apartment. I challenge current public policy because I don't think it is working for a large part of our city's population. At least part of the solution for addressing our housing shortage has to come from the market. 
While we are discussing the current system, let's look at how a big part of the City's efforts to produce middle income housing actually works:
The Math of BMR Ownership
This BMR unit for a single person making up to 90% of the Area Median Income costs $311,752
5% downpayment (there are also some down payment assistance programs): $15,587
30 yr montly mortgage payment based on mortgage of $296,164: $1,562
Monthly HOA dues: $393
Subtotal $1955
Property taxes (approximate): $3,100 yearly or $258/month
Insurance (approximate): $1,000 yearly or $83/ month
Total montly cost of an "affordable" BMR unit: $2296/ month
A person making $70,000 a year would just be able to qualify under the limit for this unit (the cutoff is at $70,850), yet  it would cost $27,552 a year to live in it- nearly 40% of the buyer's income! This is to own a unit that needs to be sold back to another BMR buyer, meaning the amount you can sell it for tracks inflation. Your downpayment, which could have been invested in a more lucrative investment for retirement, is also tied in to essentially tracking inflation of the duration of ownership. If you rented a market rate apartment for that same price (yes, it's still possible in my neighborhood) you would be protected by rent control, you would have more flexibility if you needed to move, and you would also not have to tie up your savings in a non-investment. I looked in to buying a BMR unit myself two years ago and once I ran those numbers, why bother?
October 25, 2013 – 5:23 pm
There were a number of suggestions from readers, via both the blog comments and Twitter, on how we could build cheaper multifamily housing. Here are a few ideas with my thoughts:
Please leave your thoughts in the comments.
October 17, 2012 – 10:13 pm
The theme of the U.S. Pavilion at the Venice Architecture Biennale this year is "Spontaneous Interventions: Design Actions for the Common Good." Cathy Lang Ho, who helped to select the participants, discusses the criteria and the approach in this article over at the Architect Magazine site. This is hardly the first post about spontaneous or "pop-up" urbanism. In fact, you can hardly get away from it if you read architecture or planning blogs.
We are constantly being told that we have to do more with less and civic improvements need to be quicker, faster and cheaper. The parklet movement has roots in both San Francisco and New York City, places with two of the world's largest and most grand civic parks built with public funds for the benefits of their citizens. Many of the greatest public works projects in U.S. history, like the Hoover Dam and most of the U.S. National Parks System, were constructed during the great depression . Today Apple sits on a pile of money big enough to bail out a European economy while California cuts school bus service and reduces funding for public universities to levels unthinkable a few years ago.
How is the profession fighting back? Architects are responding to the outrageous prioritization of the wealthy over the many by donating their time to the "common good" via vanity projects that allow tech workers to set up their MacBooks on brand new privately-funded outdoor patios in San Francisco's most gentrified neighborhoods. Great.
It's not that there is inherently anything wrong with parklets or pop-up urbanism in a general sense. There are actually some benefits. Let's not kid ourselves, however- this is NOT 'Guerrilla Urbanism.' Perhaps I don't know exactly what this term means, but I know it's not what is depicted in the image above. The Critical Mass bicycle ride comes much closer to Guerrilla Urbanism than designing patio seating for a coffee shop, and even that is a stretch.
Another exhibit in the Biennale comes closer to the true spirit of working for the common good, that is the OMA-curated exhibit titled "Public Works: Architecture by Civil Servants." Exhibiting the work done by mostly anonymous public employees around Europe in the 1970s, the show glorifies work that was done for the good of society by people who would never see their own names on the drawings. OMA shows what it means to actually prioritize the mass public of society via investment in the common good- rather than looking at government as a problem, the 'other,' or something that needs to be tamed, government is part of the solution for a better world.
Architects have very little power (less power than anyone involved except for the architecture critics themselves). It is hard to figure out how to respond to a society that has become increasingly weighted towards those at the top at the expense of the entire idea of 'society.'  Doing things for your local community is a part of the solution. However, donating your services so a for-profit business can have more seating is not on par with helping Habitat for Humanity build houses for the truly needy or fighting to restore funding to your local school system. Pick your battles wisely and take note of whether you are actually making yourself part of the solution.
Comments Off

on This is not Guerilla Urbanism: Architecture of resistance and capitulation
April 15, 2008 – 1:54 am
Okay, I admit I'm posting this a bit late. I have been really busy and we actually had some hot weather for the first time in about a year last weekend, so I haven't been blogging. Last week, Caltrans (the California department of transportation) threw a festive gathering in front of my office to celebrate the new overpass that has been under construction on the other side of the wall at my office for the last year. They call it the "West Approach" because it is the west approach to the San Francisco Bay Bridge. The Governator showed up, but nobody actually saw him. He pulled up in an SUV on the overpass, out of site of the party, and gave a speech the was telecast to people standing on the ground about 200 feet away. Following the speech he drove away. It was completely surreal. Then, they served really awful (free) food including vegetarian baked beans that tasted like wet packing peanuts. Oh, and cupcakes. Sweet, delicious blue and orange cupcakes. Unfortunately the frosting melted instantly in the sun. Special thanks to my friend Angela and her iPhone for the photos.